CPD20L1
2.0t electric forklift with fast-charge Lithium-ion batteries
Stock Level
Lead time applies
Lead time applies
Lead time applies
The new CPD20L1 is the world's first 4-wheel counterbalance forklift designed from a clean sheet around Li-ion battery technology. With incredibly fast charge performance, it is the first full-electric forklift capable of truly taking the place of IC forklift trucks.

The CPD20L1 was designed with ergonomics and performance in mind. Without a combustion engine or bulky lead-acid battery, the truck's dimensions are optimized to ensure a maximum of stability with significantly higher safety factors than competitors. The truck can be charged in 2.5 hours and opportunity-charged by 7% in just 10 minutes - so it's always available when you need it!

The "S" Specification model has the following additional features:

- Full AC motors, both for lift and for drive
- Improved visibility in the mast with a different mast profile
- Mechanical park brake

With a turning radius of only 2080mm, the CPD20L1 is also one of the most compact 2.0 tonne forklifts in the world.

The CPD20L1 is backed by a 2-year EP warranty, with a 5-year warranty on the battery. To learn more about why Li-ion battery powered forklifts are a smart move economically, view the case study in the product datasheet.

- Designed for low maintenance costs - the battery needs no watering and is expected to last more than 2000 complete charging cycles
- Horn button on rear handrail
- Hydraulic buffering (Proportional Lifting) allows smooth operation as the mast extends and increases accuracy and precision.
- Turning radius of only 2080mm
- Solid rubber tyres
- USB charge socket for operators to charge mobile devices
- Intelligent automatic park brake
- Ramp assit to prevent unintentional rollback when pausing on an incline
- 4.8m triplex lift
- 2 tonne capacity
- 2 year warranty on the entire forklift
- 5 year warranty on the battery (3years full, then 2 years pro-rata)
EP UNIQUE
Without a combustion engine or the bulky lead-acid battery the L1 Li-Ion forklift was designed with ergonomics and performance in mind. Due to the compact size of the battery, the truck dimensions are optimized to ensure a maximum in stability with significantly higher safety factors than competitors. The truck can be charged in 2.5 hours and opportunity charged up to 7% in 10 Minutes. Always available when you need it!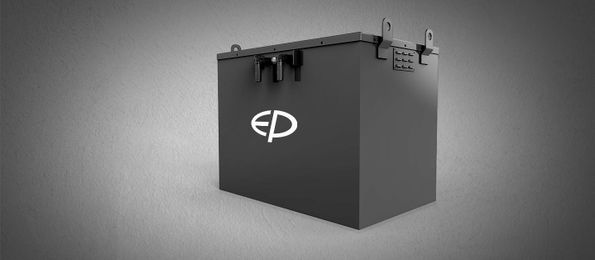 LARGE CABIN
Due to the completely redesigned chassis, the L1 forklift comes with the largest legroom in the industry, eliminating a key traditional disadvantage associated with electric forklift trucks. Due to the compact battery, drivers have more than sufficient space for their legs, improving operator comfort when working in long shifts.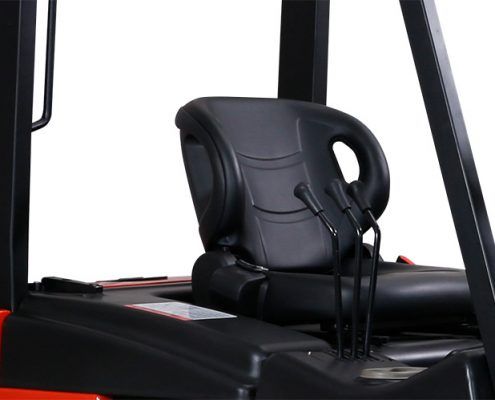 USB Port - Charge your devices on the go!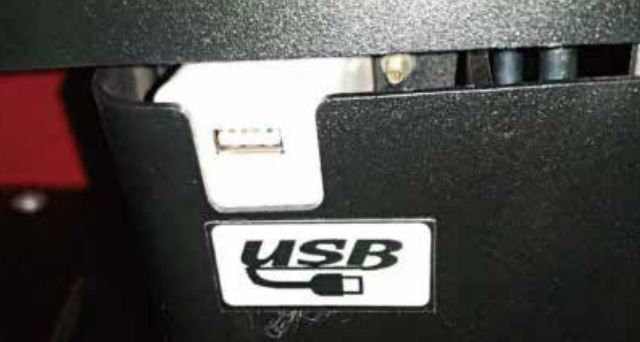 Essential Parameters
Manufacturer
EP
Model designation
CPD20L1
Drive unit
Electrics
Operator type
seated
rated capacity
Q
t
2
Load center distance
c
mm
500
Load distance,centre of drive axle to fork
x
mm
405
Wheelbase
y
mm
1430
Weight
Service weight (including battery)
kg
2950
Axle loading, laden driving wheels /steering wheels
kg
4430/520
Axle loading, unladen driving wheels /steering wheels
kg
1130/1820
Wheel Specifications
Tyre type,driving wheels/steering wheels
solid rubber
Tyre size, driving wheels
18X7-8
Tyre size, steering wheels
5.00-8
Wheels, number driving/steering (x=drive wheels)
mm
2x/ 2
Tread, Driving wheels
b10
mm
910
Tread, Steering wheels
b11
mm
920
Dimensions
Tilt of mast/fork carriage forward/backward
α/ β (°)
6/ 11
Height, mast lowered
h1
mm
2080
Free lift (load backrest)
h2
mm
95
Lift height
h3
mm
3000
Height, mast extended
h4
mm
4015
Height of overhead guard (cabin)
h6
mm
2080
Seat height
h7
mm
1050
Tow center of pin height
h10
mm
360
Overall length
l1
mm
3230
Length to face of forks
l2
mm
2160
Overall width
b1/ b2
mm
1080
Fork dimensions
s/ e/ l
mm
40×100×1070
Fork carriage class/type A, B
2A
Fork carriage width
b3
mm
1040
Ground clearance, laden, below mast
m1
mm
110
Minimum ground clearance of frame
m2
mm
105
Aisle width for pallets 1000 × 1200 crossways
Ast
mm
3685
Aisle width for pallets 800 × 1200 lengthways
Ast
mm
3885
Turning radius
Wa
mm
2080
Performance
Travel speed, laden/ unladen
km/ h
10.5/14
Lifting speed, laden/ unladen
m/ s
0.28/ 0.42
Lowering speed, laden/ unladen
m/ s
0.43/ 0.45
Drawbar pull, laden/unladen
N
--
Maximum drawbar pull, laden/unladen (time)
N
10000
Gradeability, laden/unladen
%
--
Maximum gradeability, laden/unladen
%
10.5/14
Service brake type
Electromagnetic
Park brake type
Electromagnetic
Motor Specifications
Drive motor rating S2 60 min
kW
6
Lift motor rating at S3 15%
kW
7.5
Maximum battery size
mm
891 x 550 x 680
Battery voltage/nominal capacity K5
48V 360Ah
Battery weight
kg
-
Battery chemical material
LFP
Charger output
48V / 150A
Additional Specifications
Type of drive unit
AC
Sound pressure level at the driver's ear
dB (A)
70
24 month (2000hr) full warranty